The ENTUAL service portfolio:
There is a lot we can do for you.
Manage in an Agile and Target-oriented Way.
Develop Data Integration with Ab Initio for a Perfect Fit.
ENTUAL offers companies and public authorities management and technology consulting for digital transformation. We support you with our methodological and technical expertise to successfully implement your IT project from A to Z.
We tailor our service portfolio to your individual requirements.
We advise, accompany and take care of the implementation - both for classic and agile problem settings. Our internationally experienced team supports you dynamically, situation- and solution-oriented.
We start with theoretical planning and follow projects through to execution across all project phases.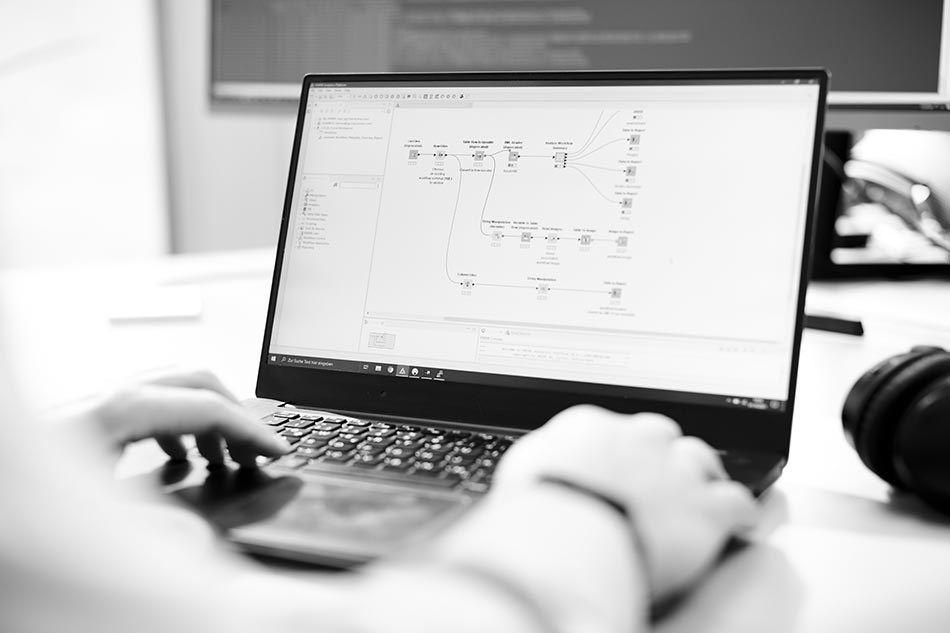 The focus is on fast-growing startups as well as established organisations that are in transition and face rapidly changing market requirements with every step they take.
We support you in making structural and procedural adjustments without frictional losses.
Depending on the requirements, we offer the development and processing platform Ab Initio to build system architectures for highly complex, business-critical batch and synchronous applications.
Ab Initio is known for its ability to process extremely large volumes quickly and efficiently as well as to map extensive and complex logic.